Kathy Phyllis Robert Diane Catherine Kim Conni Arlene Bear Zachary and Ebony
Testimonial: Phyllis
Peace of mind. This is what I can count on anytime I have the need to be away from home and my pets. Knowing that my cats will be in Judy's competent and caring hands lets me breathe more easily and enjoy myself while gone.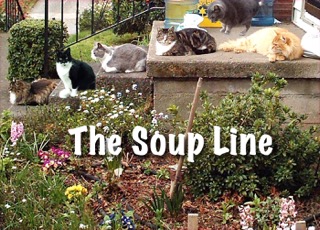 Over the years, I have collected my "Soup Line," an assortment of misplaced kitties that have adopted me. They are all outside cats, but have learned to stick around because of my care -- and the food. The Soup Line depends on me, and I am very attached to them. It is such a relief to know that Judy will take care of all their needs if I am not here. Each cat has come to know and trust her just as I do.
Without Judy's help, I would be totally lost. The stress of going out of town has been eliminated because I can count on Judy's wealth of knowledge and kindness to handle any situation that might arise, including one hard-to-handle kitty, which she accomplished for me on several occasions.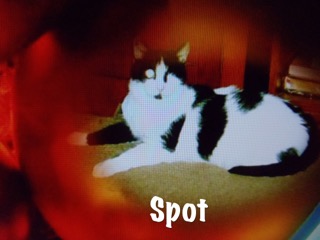 I had rescued the one-eyed, semi-feral female cat at my family's home in Wimer, Oregon. Spot had been mistreated, so she was very distrustful of people. She remained an indoor cat to prevent any further abuse. Judy gently tended to Spot which, for a long time, was not an easy task. Nonetheless, Judy's tenderness broke down the barriers, and she was able to care for the skittish kitty right along with the others.
Judy is a wonderful person and a gift to pet owners. I am so thankful that I found her. Anyone who has experienced Judy's expertise will surely agree.
Phyllis Haynes